What a great season for Lake Almanor Fun…and a great time to buy a vacation home to take part of life in the mountains!
Discover the Lassen-Feather River History Loop!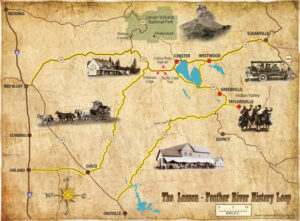 Each May the Communities of the Lake Almanor Basin and Indian Valley  with Lassen Volcanic National Park celebrate the opening of our Museums and present the new  season's activities  related to Natural History.   Discover our Lassen-Feather River History  Loop from the Park through the Lake Almanor Basin to Indian Valley and the Feather River Canyon.  Beginning in the month of May and throughout the 2016 season there is something for everyone in the family:  history buffs, budding geologists, star gazers, birdwatchers and conservationists.
Come. Discover the Lassen-Feather River History Loop with Us!
Celebrate Lassen Volcanic National Park's Centennial!
Happy Birthday Lassen Park, 1916 – 2016. This summer there will be festivals, celebrations, trail re-openings, and many family activities celebrating the Centennial of Lassen Volcanic National Park.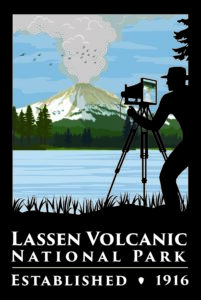 June 11 Take the Reach the Peak Challenge as part of National Get Outdoors Day.
July 16 & 17 Explore the park through film at the Summer Film Festival with short and full-length films ranging in topic from volcanoes to astronomy.
July 30 Join Lassen Park for an official dedication of the rehabilitated Lassen Peak Trail featuring a special presentation followed by a ranger talk on the summit.
August 6 Celebrate Lassen Volcanic's 100th birthday at a celebration featuring family activities, displays, music, barbeque, ranger led programs and raffle.
August 12-14 Join park rangers at the Dark Sky Festival where NASA scientists, astronomers, and astrobiologists celebrate all that is out of this world. Enjoy special programs, presentations, hikes and junior ranger activities both day and night.
September 17 Celebrate 100 years of Lassen with local art, wine and music. Park admission free in celebration of Public Land Days.
All this and more at https://www.nps.gov/lavo/planyourvisit/special-events.htm