There's no place like home.
And there's nothing like coming home to the beauty and simple, rural living of Plumas County. With more than 75% of Plumas County's 2,618 square miles in national forest land, the 100's of streams and lakes, and abundance of mountain, forest, meadow and lake front acreage are one of the best kept secrets of Northern California. The Coldwell Banker offices of Plumas County real estate can serve all of your home, business, ranch and vacation needs.
The Lake Almanor Basin: Kehr-O'Brien Real Estate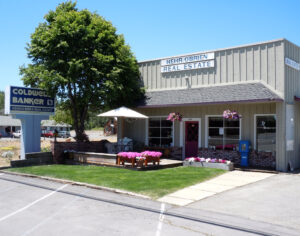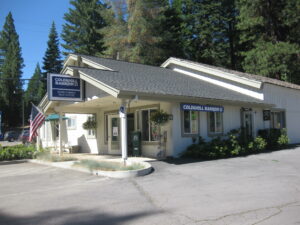 Lake Almanor Basin is a jewel in Northern California Real Estate. Located at the base of Lassen Peak and on the southern most route of the Volcanic Legacy Scenic By-Way, Lake Almanor is the perfect choice whether you are ready for full-time tranquil living or a simple part-time escape. The beauty of the Lake Almanor Basin rivals any mountain community in California with lakes, streams and trails in close proximity to Lassen Volcanic National Park, the lands of the Lassen National Forest and Plumas National Forest and among the friendly rural communities of Chester, Prattville, Bailey Creek, Lake Almanor Country Club, Lake Almanor West, Prattville, Canyon Dam, Eastshore, Canyon Dam, Clear Creek, Westwood, Greenville, Taylorsville, Hamiliton Branch, Indian Valley and Genesee Valley. For additional information about the area or to order a Plumas County Visitors Guide visit the Lake Almanor Area Chamber of Commerce or the Indian Valley Chamber of Commerce.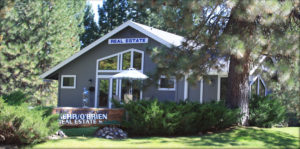 Lake Almanor Vacation Rentals
Unplug from the intense pace of city living and experience the fresh air, friendly people and beauty of our lake and mountains. Browse our Coldwell Banker Lake Almanor Vacation rentals at LakeAlmanorVacation.info and find your perfect, peaceful getaway. Or call us at 530-596-4386.
The Lake Almanor Basin offers year round activities in fishing, boating, kayaking, water skiing, hiking, biking, hunting, off road or ATV experiences, championship golf, winter skiing and snowmobiling and bird watching.
For a listing of events in the Lake Almanor Basin visit the Lake Almanor Area Calendar. For a listing of events across all of Plumas County visit PlumasEvents.com
---
Quincy: Pioneer Realty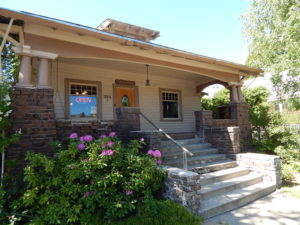 All you need to do is turn the key and you will unlock the abundant mountain beauty of the Quincy area located within the Plumas National Forest and around some of the most abundant logging and mining history in Northern California. Located between Oroville, California and Reno, Nevada, along Highway 70 near Bucks Lake, Quincy is the county seat of Plumas County. The hub of much County and cultural activity, Quincy offers one of the best rural experiences in Northern California with abundant family homes, farms, ranches, acreage, mountain parcels, recreational land and waterfront.
Pioneer Realty serves all the towns and areas of central Plumas County including Beldon, Twain, Meadow Valley, Bucks Lake, Greenhorn Ranch and Sloat.
For additional information about the area visit the Quincy Chamber of Commerce
---
Eastern Plumas County: Chandler Real Estate
Find the perfect spot for your vacation property or year-round home in Eastern Plumas and Sierra County. Just an hour northwest of Reno on the Highway 70, a National Scenic Byway Eastern Plumas and Sierra Counties offer some of the the very best in California rural living with charming towns, distinctive golf course communities, and thousands of acres of valley and forest land.
Chandler Real Estate serves all the communities of Eastern Plumas County and Sierra County, including Graeagle, Clio, Portola, Beckwourth, Vinton, Chilcoot, Loyalton, Sierraville, Calpine, Cromberg/Sloat, and Johnsville, as well as destination resorts like Gold Mountain®, Plumas Pines, and Whitehawk Ranch. Call us at 530-832-1600.
For additional information about the area visit the Eastern Plumas County Chamber of Commerce.