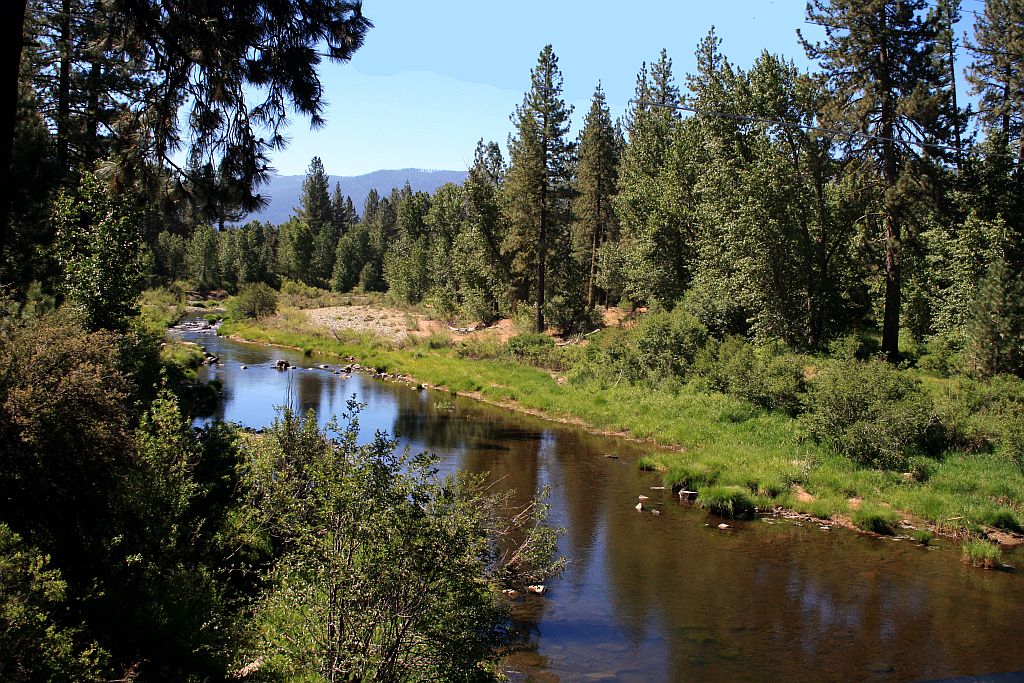 Among the towering pines, the high desert sage and the breathtaking peaks of the Sierra Nevada are the fresh air and friendly people of Eastern Plumas County. Less than an hour's drive from Reno, Nevada this beautiful area lies off the eastern slopes of the Sierras and along the middle fork of the Feather River. Here lie the towns of Portola, Blairsden and Graeagle, towns rich with history and recreational opportunities.
Outdoor enthusiasts can enjoy hiking, biking, fishing, hunting, boating and water skiing. Winter adventures include long board skiing events, snowshoeing and snowmobiling. Golf here is at its best with premier courses such as Nakoma Golf Resort, Whitehawk Ranch, Grizzly Ranch and Plumas Pines Golf Resort.
Plumas County's historical roots lie in the Mountain Maidu Indian, American settlement of the West, logging and the railroads. The city of Portola hosts a railroad museum and Railroad Days, an annual community festival celebrating Portola's rich history as a railroad town. The event is held at Portola City Park in August of each year.
The town of Graeagle is charming and quaint, with its specialty shops, boutiques and restaurants, the little red cabins lining the street, town square and lovely trees and is literally abuzz with activities during the summer months.
Many of those who work in nearby Sparks and Reno, Nevada call this area home. And, there are great homes or land for sale now. You will find everything from mountain cabins to contemporary styles, simplicity to luxury, homes on acreage, in small towns or get-aways sitting off the fairway of a golf course. Eastern Plumas is a great area in which to raise a family and enjoy the outdoors. Visit soon. There are great opportunities to buy and much to do!. Click here to search our Portola and Eastern Plumas County listings!