Dennis Mason
Kehr/O'Brien Real Estate
BRE#00494902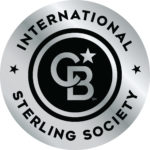 I have enjoyed being a California Realtor for over 40 years, and most of those years have been spent in the Lake Almanor Basin real estate market. I became a broker early on in my career, and my experience is primarily in rural and resort environments. Specifically, I work with developed and undeveloped residential and commercial properties, ranches, acreage, second homes, income property, property management and 1031 exchanges.
Life takes on a more relaxed pace in Plumas County and I love living in the mountains where I can pursue my favorite hobbies such as boating, water skiing, snow skiing, snow mobiling and flying. I am privileged to support my community and the real estate industry, and I have a great time participating in various fundraising activities. There are many rewards in helping buyers and sellers come together, many friends to be made and each new deal is unique.
If you are ready to invest in my neighborhood, give me a call. Let me show you what life has to offer when you leave the city behind and head for the clear blue skies and pristine beauty of the four seasons of Plumas County.
MY LISTINGS
Contact Dennis