Lake Almanor Peninsula, Country Club, Foxwood and Bailey Creek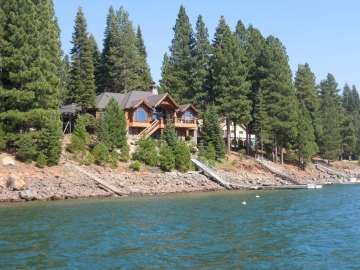 The Lake Almanor Penninsula, Lake Almanor Country Club, Bailey Creek and Foxwood make up the villages and planned communities of the central and North Shore of Lake Almanor. The Peninsula Village on Penninsula Drive has a grocery store, coffee house, lodging, resorts, RV parks, miniature golf course, recreational facilities and many fine restaurants.
The Lake Almanor Country Club, rich with amenities, has a nine-hole golf course and club house with restaurant, seven tennis courts, three boat launches, two recreational and picnic areas and a bandshell for performing arts programs.
Foxwood, located off of County Road A-13, is a several hundred acre innovative, gated community. Known for the beauty of its seasonal landscaping, Foxwood's open areas, playground and Pavillion are favorites for family and neighborhood events.
Bailey Creek, located off Clifford Drive, is nestled among lush golf course greens, beautiful pines and mountain and lake views. Bailey Creek hosts an 18-Hole championship golf course, driving range and full service Club House, a favorite local spot for dining and events.