Greenville, Indian Valley and Genesee Valley
Beautiful Indian and Genesee Valley boast cattle and buffalo ranches, sweeping valleys lined by the Sierra Nevada Mountain range, and pristine meadows literally bursting with life. This area, home to beautiful valleys and inspiring vistas is also rich with the history of the Maidu Indian, early American settler, gold mining, ranching and logging. In fact, a drive along the highways linking Quincy to Indian Valley and Susanville will put you on the ancient trail through the land of the Mountain Maidu Indians, a trail, known to the Maidu people as the Worldmaker's Trail. Rural living and community, rich history and a natural wonderland make the Indian and Genesee Valley area a place to "come home to".
CLICK HERE TO VIEW RESIDENTIAL LISTINGS
CLICK HERE TO VIEW LAND AND LOTS
CLICK HERE TO VIEW COMMERCIAL LISTINGS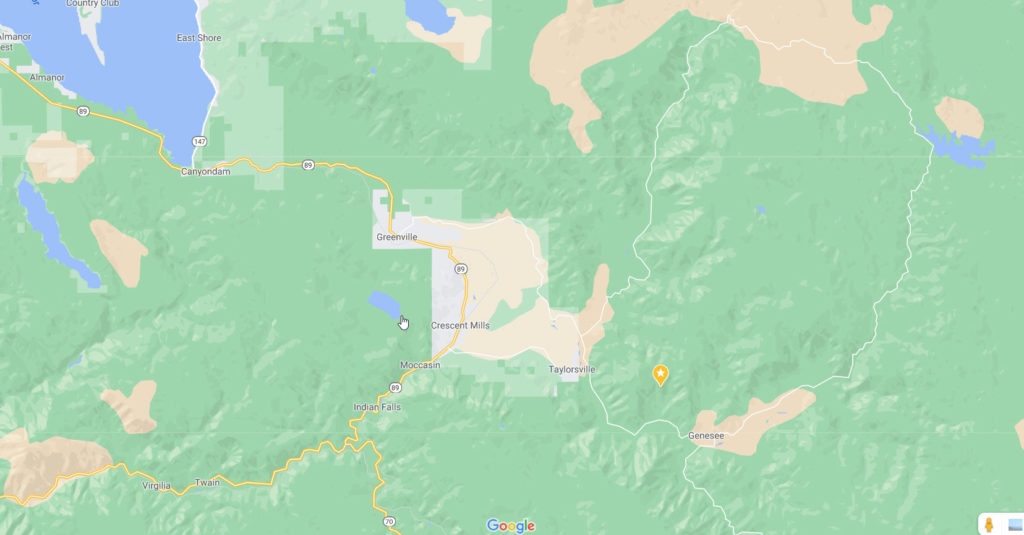 ---
Things to Do in Greenville, Indian Valley, and Genesee Valley
Dining
The Greenville, Indian Valley, and Genesee Valley area is small and beautiful. The restaurant staff is personable, friendly, and take pride in their businesses. You are sure to feel at home while dining at these restaurants. The options range from homemade pies to homemade meals at cafes. For more information on restaurants in the Greenville area, click HERE.
Outdoor Recreation
The Indian Valley area contains gorgeous meadows and mountains. While it is close to Lake Almanor, there are also other activities to do in Indian Valley. It is a great place to fish, hike, and camp.
Fishing
Close to the Lake Almanor Basin, Indian Valley has many lakes to choose from for fishing. For experienced fishers with their own equipment, Antelope Lake Recreation Area, Butt Lake, and Crystal Lake provide great places to fish. For fishers in need of equipment, Lake Almanor provides services to make fishing both affordable and accessible. For more information on lakes for fishing in the Indian Valley Area, click HERE.
Hiking
The mountains surrounding Indian Valley provide a hub of hiking trails. The trails include the Pacific Crest Trail (PCT), Homer and Deerheart Lakes Trail, and Round Valley Lake Loop. For more information on hiking trails around Indian Valley, click HERE.
Camping
The Indian Valley area provides two places to camp. The Taylorsville Campground and the Greenville Campground. Both are great options to get away from home and in touch with nature, without travelling far. For more information on camping, click HERE.
---
Thank you for choosing Coldwell Banker
---