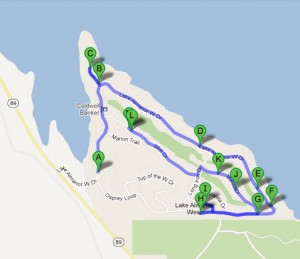 Coldwell Banker Kehr/O'Brien Real Estate's Open House Sundays,  are a tour of homes in featured neighborhoods of the Lake Almanor Basin, each Sunday from 1-3 pm.
When you are visiting, looking for a new home, a vacation home, or just looking….come by the Chester office at 244 Main St, the Lake Almanor West office at 146 Lake Almanor West Drive or Books & Beyond at 140 Main St and get the upcoming Sunday Open House list or visit our website www.sellingplumascounty.com each week for an update.
This Sunday, July 1,  Lake Almanor West
Download Lake Almanor West Tour Map Here
Download the map above, or pick one up at any one the Coldwell Banker Offices  in the Lake Almanor Basin: 244 Main St, Chester or 146 Lake Almanor West Drive.