Lake Almanor has water. Will share.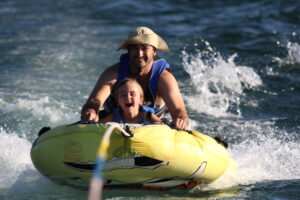 Looking for a dream vacation for your family where the air is clear, the pine trees are green and the water is high? Look no more. Plan your Vacation today on Lake Almanor. The Lake Almanor Basin is one of the jewels of Northern California where the Sierra's meet the Cascades, where families come together and where mountain values trump the fast pace of city living.
Coldwell Banker Kehr/O'Brien manages 65+ vacation rentals in the Lake Almanor Country Club, Lake Almanor West, Prattville, Lake Almanor Peninsula, Hamilton Branch and the East Shore areas of the lake. Lake Fronts, golf course and forest vacation homes to meet all your vacation needs. Hike the 9 mile Lassen National Forest recreation trail, Lassen Volcanic National Park, and other hiking trails, over 100 miles of mile high biking, horse-back riding, championship golf, water sports: water skiing, wake boarding, jet skiing, kayaking, wake surfing, tubing and stand up paddle boarding. And of course, trophy trout, bass and salmon fishing in the lakes and streams of Lassen and Plumas County.
Lake Almanor West Vacation Rentals, Lake Almanor Country Club Vacation Rentals, Lake Almanor Vacation Rentals, Lake Front Vacation Rentals, Golf Course Vacation Rentals, Lassen Volcanic National Park Vacation Rentals