We had a great time at the Chilly Chili Cook-Off this weekend.  Coldwell Banker sponsored the super ice carving below.  Pictured here are Tim and Susan, the Sea Horse and the cook-off coordinators from the Lake Almanor Area Chamber of Commerce, Tom Greeley and Cliff Fahey.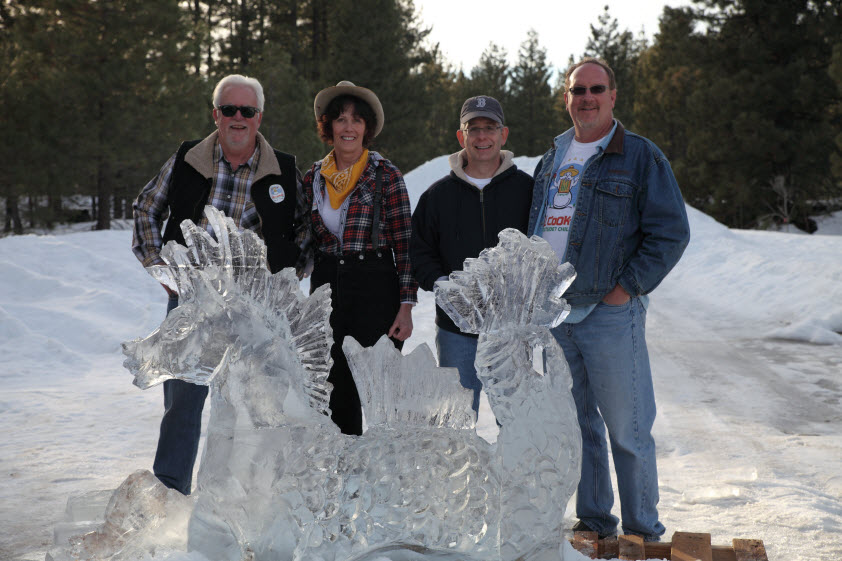 Mary, Lori and Carrie manned our Coldwell Banker "Hawaiian booth with some great island themed chili.  Thanks Mary for being such a good cook, great agent and bad shot!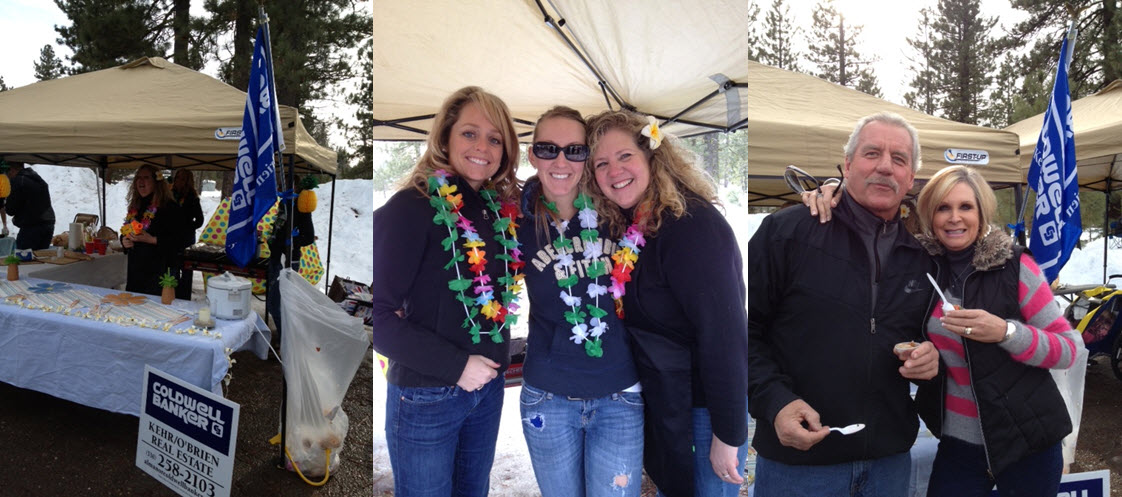 Center: Lori Rogers, Carrie Warren, Mary Maumoynier. Right: Neal & Cathy Kuersten
Tim O'Brien & Susan Bryner's family teamed up to cook Coldwell Banker's second entry to the cook-off, No Name Chili.  No Name Chili's booth took second place in the Showmanship division of the cook-off.  Congratulations to all.  It was a fun day for everyone.