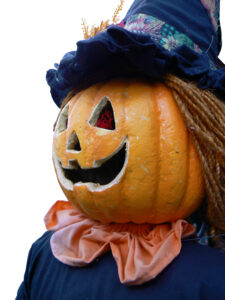 Chester Businesses and Merchants open their doors and bowls of treats to our family of trick or treaters – young or gently old.
Merchant's Safe Trick or Treat will take place from 3:00 PM to 5:00 PM on Monday, October 31. This year we are going to do a couple of things a little differently. We will be having a costume contest with three categories, creative, scary and cute. There will be cash prizes for 1st place in each category. Also a little portrait by Kim James, of each 1st place winner in costume.
There will a storefront scarecrow contest as well. The winner receives a photo shoot of their store from Kim James an article in the Chamber Newsletter and on our news ticker showcasing their business.
If you have any questions or would like to volunteer please call the Chamber at 530-258-2426
Community decoration competition and best costume competition sponsored by the Chester-Lake Almanor Chamber of Commerce.