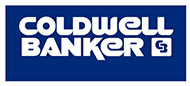 If you're looking for experienced professionals known for their friendly demeanor to help you find your dream house out of all of the Plumas County homes for sale, just find your nearest Coldwell Banker Plumas County office.
Whether buying homes or selling in Plumas County, customers who have benefited from Coldwell Banker's top-notch local real estate services have expressed their satisfaction with this staff for routinely going above and beyond to meet their needs.
Richard Lozzio of San Jose, California sold a home in Lake Almanor West with the help of Realtor Associate Cathy Kuersten, and he could not say enough about Cathy's hard work and dedication. Richard, who resides five hours away from Lake Almanor and underwent a series of surgeries while trying to sell his property, was able to lean on Cathy to act as his "eyes and ears" when he could not immediately address issues himself.
"I believe Cathy has an instinctive grasp of the Lake Almanor basin real state and if wasn't for her experience and insight to client's selling and buying, my cabin would still be on the market," states Richard.
Broker Associate Linda Pohler have two satisfied customers in James and Jennifer Reynolds after helping the couple find a vacation property. The Reynolds describe Linda as "resourceful, accommodating and honest."
"At a time when many things are confusing and overwhelming, the endeavor of buying a new home was seamless and enjoyable," says the couple of Linda's expertise in the field.
Realtor Associate Jane Staudenmayer takes the stress out of buying and selling properties, according to her happy customer, Kari Mais, who appreciated Jane's relaxed yet knowledgeable approach. "'No worries' captures Jane's professional and enthusiastic manner in the arena of buying or selling your home," says Kari.