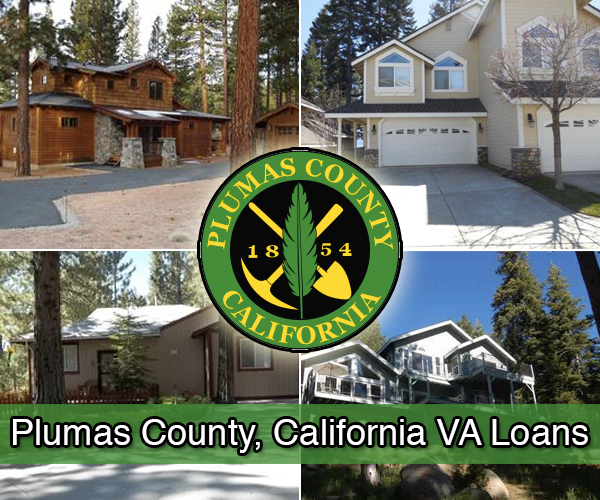 Where the Sierras meet the Cascades you'll find Plumas County, a year-round outdoor paradise. It features the largest Alpine Valley in the Sierras, 100 lakes, 1,000 rivers and a million acres of national forest. It's a rural community with a four-season mountain retreat, clean air and beauty. The infectious wilderness makes the county the ideal spot to relocate if you love the outdoors. Because U.S. National Forests cover over 70 percent of the area, there are magnificent views wherever you look. Fun found in the county includes golf courses, fine arts and entertainment, hiking, skiing, fishing and snowmobiling.
The robust business atmosphere coalescing with the close-knit rural quality of life makes Plumas County a prototype for the lifestyle sought by many Americans.
Similar too many of the original counties of California, the gold rush of 1849 plays a huge role in the local history. Originally home to the Mountain Maidu peoples, an influx of miners migrated to Plumas in search of fortune. Notably among the wave of new migrants was James Beckwourth, famous as a freed slave turned pioneer.
___________________________________________________________________________________________
Veterans living in Plumas County, California
Veterans in Plumas County and every county in California are eligible for the CalVet Home Loan. This loan requires no down payment and has low interest rates.
The population of Plumas County is just under 21,000. Cities in Plumas County include Greenville, Chester, Quincy, Portola, Grizzly, Paxton and Spanish Ranch, among others. The median home price in Plumas County is $$251,200, which is considerably lower than other counties in California. The median household income is $45,358. Veterans represent 2,495 people within the local population.
The county seat of Quincy provides these veterans with multiple support services including the Veterans Service Office and VFW. These programs provide social support systems and guidance on essentially any veteran related issue.
Veterans interested in relocating to Plumas County may be eligible for property tax exemptions amounting to as much as $4,000. Disabled Veterans and potentially the surviving spouses of disabled veterans can potentially receive an exemption ranging from $40,000 to $150,000 of the property's assessed value.