Dan Foos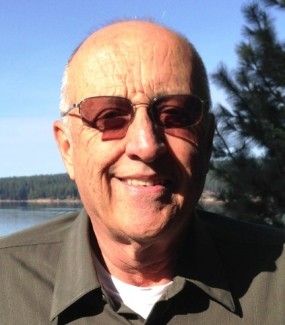 Dan Foos
Realtor Associate
(530) 258-7884 Cell
(530) 596-3266 Office
BRE# 01210149
Early 1976, My wife, 2 young children and I, moved from So. Calif., where I was manager of Manufacturing Engineering for Teledyne controls, to be the first "Lake Almanor Country Club Manager" here on the peninsula. Our family has grown up here, and after graduating college out of the area, getting married, our two children who, like us, love Lake Almanor, returned with their spouses and are involved in education and ministry in our community and have blessed us with 5 wonderful grand children.
In 1978 I decided to go into building custom homes and after a couple of years and obtaining my general contractors license, "Foos Construction" was born. For the next 20 years we designed, drafted and constructed over 80 custom homes around the lake before retiring the business in 1997.
Earning my real estate license, I joined my wife at Coldwell Banker in Chester where I had the privilege of assisting many clients with their various real estate needs, large and small, over the next 10 years. After a hiatus of several years I have now returned to Coldwell Banker to continue that service.
My 20 years experience in home design, contracting, familiarity with building codes and construction practices, plus 10 years of real estate experience gives me a unique combination of expertise, which has, and will continue, to allow me to provide unparalleled real estate representation for my clients in the years to come.
Licensed Realtor Associate since 1997
Member of NAR, CAR, and Plumas county MLS
Licensed California Building Contractor since 1980
SPECIALTIES:
I am proud to say that my "SPECIALTY" is providing high quality, honest and thorough representation for my clients with integrity, trustworthiness and tenacity. My reputation as a building Contractor and Realtor speaks for itself, and I encourage you to ask around the community for opinions.
TESTIMONIALS
Living in Texas and selling a home in CA is never easy, but Dan went above and beyond to take care of us and help smooth out any difficulties due to our absence. Always quick to respond, professional and honest. We just couldn't have done any better in choosing a realtor to represent us and our needs. Give him a call, you won't regret it!
Emerio and Cindy G. Sold Home, 2/18
What a fantastic selling experience with Dan Foos! As an out-of-state property owner and seller, I needed an honest realtor who kept me posted on progress, took initiative, helped alleviate woes, and quickly responded to questions poised. Dan met all my realtor expectations and made my selling experience painless. Thank you Dan!
Abby R, 7/17
Dan Foos is enterprising, trustworthy, honest, hard working, detail-oriented and upbeat. One of Dan's most unique characteristics for a real estate professional is his construction background…a good skill when evaluating homes. When we couldn't find a house that we liked on a deep water West Shore lot, Dan canvassed the neighborhood. He knocked on every door. Ultimately he found our dream house. It wasn't on the market. Coincidentally Dan had built the beautiful house years before. now we have wonderful family memories of summers filled with Lake Almanor's many activities.
Tina Conway, bought home in Lake Almanor West
As a single woman, I was concerned about finding an honest, capable and reliable realtor when I begin to consider purchasing a rental home here in Lake Almanor. Dan proved to be all those things and more, as he guided me through selection process, pointing out the pros and cons of each property, as well as the maze of paperwork associated with the purchase and escrow process. His construction experience proved useful on many occasions. He went over and above the normal expectations for a realtor during the process. He took the time needed for me and made sure I understood all the ramifications of each decision. I would highly recommend him to you to handle your real estate needs.
Mary Smith, 2016
Review on AlmanorSales.com
MY LISTINGS
Contact Dan